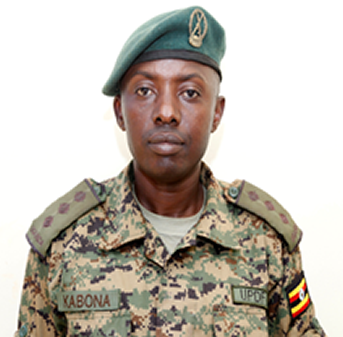 President Yoweri Museveni has advised wazalendo SACCO members to adopt a saving culture and avoid lavish spending. He made the call while presiding over as the chief guest during Wazalendo SACCO 10th Annual General Meeting (AGM) that was held on 23rd march 2016 at Uganda Military Engineering College (UMEC) Lugazi; AGM is the top decision making organ of wazalendo SACCO.                 
He pointed out that the success of wazalendo SACCO has shown that collective effort is the way forward. The president emphasized the need for members to save and invest collectively in manageable projects i.e. building rentals and practicing farming since it can be supervised by family members.
The president high lightened the key wealth creation sectors, They include: Agriculture, Industrialization, Small Scale Business i.e. (boda bodas, houses for renting, catering services) ,and Information Computing Technology ICT.
He said that although  Information computing Technology ICT, may not be easy for the soldiers, the remaining  three wealth creation sectors are possible, and the state can always contribute to SACCO's rather than contributing to scattered people.
He saluted the UPDF commanders especially the late General Aronda Nyakirima and Chief of Defence Forces Gen Katumba Wamala for helping to educate other Ugandans on the way forward. He further noted that today members can go and borrow from WSACCO instead of going to money lenders.
The president emphasized the importance of handling situations collectively citing examples of Army Schools, Hospitals that have been build in the barracks.
On taxing wazalendo SACCO, he said that he had talked to Ministry of Finance not to tax WSACCO and other SACCO's in the country and suggested that they should tax consumption i.e. beers, perfumes etc. He advised members to adopt a culture of saving and avoid lavish spending i.e. holding expensive weddings, graduation parties, birth day parties.
He added that  the culture of saving is very crucial for members. And stressed that UPDF soldiers should have a culture of economic behavior and be innovative. He advised soldiers who are still serving in the army to invest in manageable projects.
He suggested that soldiers who are deployed in barracks which have vast land their wives can utilize the land by growing seasonal crops like onions. He encouraged Army leadership to organize the spouses of soldiers so that they can engage in productive activities like weaving and knitting.
The president observed that in the past HIV/AIDS affected the Army and noted that it is now going down, and advised the soldiers to stay safe saying that HIV is still a life threatening problem.
The Minister of Trade and Industry Hon Amelia Kyambadde in her opening remarks said that she has been in the revolution since 1978 and was happy to see officers  that were young by then now are red collars  this shows they are no longer growing younger. She told the audience that she was proud to be associated with wazalendo SACCO and congratulated wazalendo upon its 10th Annual General meeting.
She was impressed to see WSACCO members were participating fully unlike past AGM's like the 7th Annual General Meeting that took place at Kabamba Training School in 2013 where members were not very active like today.
The Minister reiterated her promise of the Ministry commitment of supporting co-operative movements which she made during WSACCO 7th Annual General Meeting that was held 2013 at Kabamba.
Hon Amelia Kyambadde told the delegates that cooperatives should be formed by people themselves not government and she was impressed to see wazalendo SACCO has shown the example of members forming their own SACCO. She added that SACCO'S in Uganda will play a big role in realization of vision 2040.
She told members that they were fortunate to have wazalendo SACCO where they can access affordable financial services which is not everywhere in the country and added that WSACCO members should teach others to join WSACCO so that they can benefit.
While commenting on challenges experienced by SACCO's in the country the Minister observed that taxation is one of the major challenges that SACCO's face and WSACCO is also a victim, but she was optimistic that the president will handle the issue of taxing SACCOS.
The Minister informed the members that her ministry purchased value additional equipment i.e. maize Milles and encouraged members to go and buy them.
In her concluding remarks the Minister advised WSACCO members to adopt a saving culture and avoid spending their money on unnecessary things.
Chief of Defence Forces General Katumba Wamala addressing the delegates said wazalendo SACCO will always be under a watchful eye of UPDF strategic leadership and promised that they will never let down members. He encouraged members to continue saving since without saving you cannot borrow.
He told the president that the delegates in Annual General Meeting are drawn from all UPDF units, and noted that its now public information that wazalendo SACCO is Uganda's leading SACCO. He pointed out at first members were skeptic about wazalendo SACCO and commended the president for directing the ship in the right direction and his continued guidance.
General Katumba Wamala observed that members were carefully reading the booklets and documents of WSACCO and are able to challenge the Board and Supervisory Committee (SUPCO) on figures unlike in the past Annual General Meeting where members could put the documents on their desks and go out and noted that today members are so observant to wazalendo SACCO issues in the booklets something he appreciated.
He told members that their observations were taken in good spirit and were going to handled. CDF further advised members to invest in Agriculture because they cannot go wrong this is because people have to eat on daily basis.
Brig Moses Ssentongo the outgoing wazalendo SACCO Board Chairman thanked the president for the continued guidance and knowledge he renders to soldiers and honouring the invitation of being the Chief Guest and attend the  WSACCO 10th Annual General Meeting despite of his tight program. He pointed out that the purpose of wazalendo SACCO is to lead members to prosperity. He told the president that today the attitudes of soldiers towards financial management have greatly changed compared to the past.
Brig Sam Kavuma the incoming wazalendo SACCO Board Chairman thanked the members for overwhelming voting him, He told the members that he was one of the few who understood the importance of WSACCO when it had just been formed after being sensitized by late Gen Aronda Nyakairima and CPC by then Gen Kale Kayihura when many were skeptic about its success, This was because other welfare projects like Army shop, National enterprise cooperation had not done well in 2005 he joined wazalendo SACCO with five of his family members wife and his four children on the same day. And he immediately started saving three hundred thousand shillings when he was at the rank of Lt Colonel  he went ahead to request then WSACCO Board Chairman Brig Charles  Bakahumura to establish a WSACCO branch
in 5thDivision and he could move around teaching soldiers about WSACCO.
He told the members that he was fully involved in the process that led to the birth of wazalendo SACCO and added that where WSACCO  has reached it requires the owner to take care of it and he is the owner.
 He commended the Board, Supervisory Committee (SUPCO), Management and former wazalendo SACCO chairmen for the good job done.
Brig Sam Kavama said that he is a team player and strongly believes in working with the people, He extended his heart felt appreciation to UPDF leadership and added that without it we would not be where we are today.
Chief Executive Officer Colonel Simon Ocan said WSACCO had adopted inters witch and members can access financial services over 300 ATMs from different banks in the country.
He further added that wazalendo SACCO restructured management and staffs were placed according to their qualification, competences, experiences and performance, He noted that where wazalendo SACCO has reached it is a high time its employes Information Computing Technology Auditor.
At the end of 10th Annual General Meeting (AGM) a new Board and Supervisory Committee (SUPCO) were elected members include
BOARD MEMBERS 2016
Brig SAM KAVUMA Chairman
Lt Col CHRIS OGUMIRAKI V/Chairman
Capt JERO MUHENDO Treasurer
Capt JULIUS N. MAKIYENE Member (NORTHERN)
Capt PETER T. METTERNIC Member (WESTRN)
Lt SAADAH NAMATOVU Member (GENDER)
Lt SIMON LUKE OPOLOT Member (EASTERN)
2Lt NORAH ONGONDIA Member (CENTRAL)
Sgt OSUKU PETER Member (WEST NILE)
SUPCO MEMBERS
Brig EMMANUEL MUSINGUZI Chairman
Maj AK KWEZI V/Chairman
Maj DENIS KAGYENDO Secretary